This book is what made me want to start Nerdy Romantics Podcast. Check out what I say about it in this episode!
---
More Than Crave You
by
Shayla Black
My rating:
4 of 5 stars
This was the second experience I've had with listening to an audiobook, and the first experience listening to a romance audiobook. I've finished this about two weeks ago, but it's taken me a while to separate what's really audiobook experience from actual review. This is why I've been toying with the idea of a podcast: there's so much I want to share about the audiobook experience (among other things) that's not appropriate for a review.
Overall & Reasoning: In any case, this was an awesome book. Half of that was the narrator and the other half was the characters. But I think no matter how you read this, you will be entertained.
The premise: Evan Cook is a socially-awkward, tech nerd billionaire and a recent widower. He wants a wife for hire–one that will support him, help him domestically and sexually. So he asks his assistant Nia Wright to put out an ad for a wife for him. In the meantime, she offers to help around his house, and he begins to see her as more than an assistant. And after a hot night together, he can't get enough of her. But she wants love, and he can't give that. Will their relationship last? Or should he find someone else to fulfill his opening for the wife position?
The story/The characters/The sex: This story was messy as heck! Love it! Stuff happened when it shouldn't have, and people with feelings or not sure what they're feeling were just not connecting. Add in some family drama, some mysterious business dealings, and you've got one entertaining read!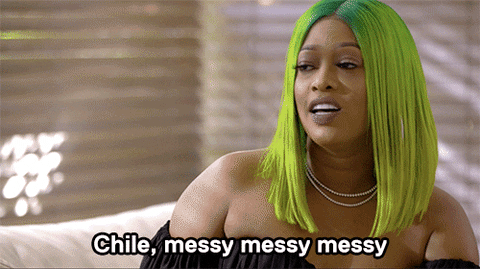 The big sex scenes are open-door and pretty steamy, (I think I need a steam-o-meter. What do you say, readers?) which of course affected my listening experience. More on that later. Loved all of it.
I think I have been over billionaire books for a while, even though a new one keeps coming into my orbit every few weeks. Billionaire seems like a code word for jerk or alpha male, and I get enough jerks IRL. But Evan's "jerk"-like behavior is mostly due to his social awkwardness and logical mindset. He's clipped and rational, which could come off as acting like a snobby jerk. Here, it's just endearing. Think Sheldon Cooper personality-wise, but less extreme.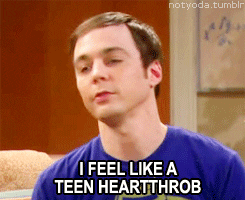 And Nia gets him right in line! I love that she's very much a round character and not a stereotype of a Black woman trying to save some dude. Again, we do that all the time, so I don't need to read about it. Nia has her own issues, her own hobbies, her own interests, and an open mind. But she is blunt and no-nonsense like a Black woman with common sense who doesn't take crap from people. Thank you, Shayla Black for this character.
This may be partly from the narration, but I think a Sebastian book needs to happen if it hasn't. That dude…. yep. *wink*
The sisters and brothers and in-laws are a lovely mix of personalities that I don't know how the narrator could have kept in mind, but wow, he did.
The packaging–More Than series, this cover, and audiobook experience: Again, I feel like some of the audiobook stuff is not pertinent to just this book, so I'll save it for my upcoming podcast. Here's my thoughts on this audiobook:
I love Christian Fox as narrator. More Than Crave You is written in 1st person from Evan's POV for most of it, and Fox nailed it. I've heard he narrates romance a lot, but for me, he's Evan. I don't know if I can separate him from Evan in another audiobook. I giggled almost every time Nia spoke in the beginning, because he sounded so cute doing her voice. Christian Fox probably converted me to being an audiobook listener now.
Don't openly listen to this book with kids (or your mother) around. I was glad I had a house to myself for the weekend to openly listen. This is erotic romance, that's all I can say.
While listening to the book helped turn off my writer/editor hat, there's some repetitiveness in the language. There's a lot of rehashing here: I get that Evan's a widower, I get that he's got family problems, I get that he wants a wife but has a problem with love. These are all things you're going to find out early and often. Also the ending felt a little rushed. Like, I've created a lot of mess here that needs to be tied up/solved. So, this is why I can't go totally 5 stars.
More than Crave You is book 4 in the More Than series, but I didn't feel like I was missing anything from the others, or that I needed the others to feel satisfied here. While a couple of the others are on my TBR list, I'm not in a rush to read them, but I thoroughly enjoyed this one, and I probably will with the others.
And last note: about the cover. While I love the model picked for Nia, and the model for Evan is hot, I don't imagine Evan looking like that. I see Grant Gustin. Glasses on or off–still sexy.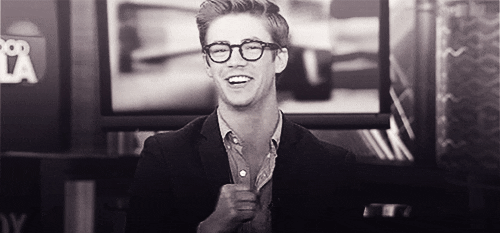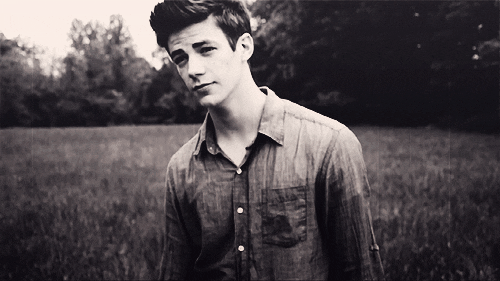 View all my reviews